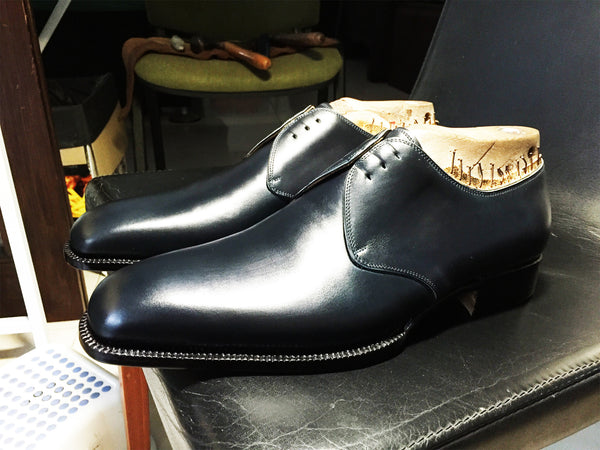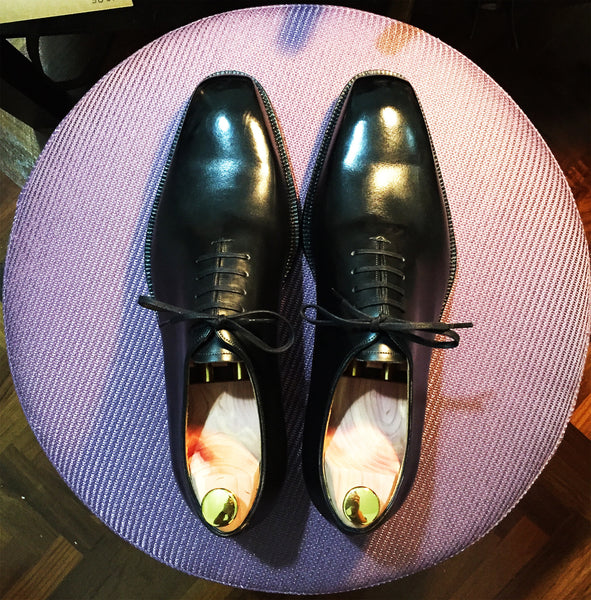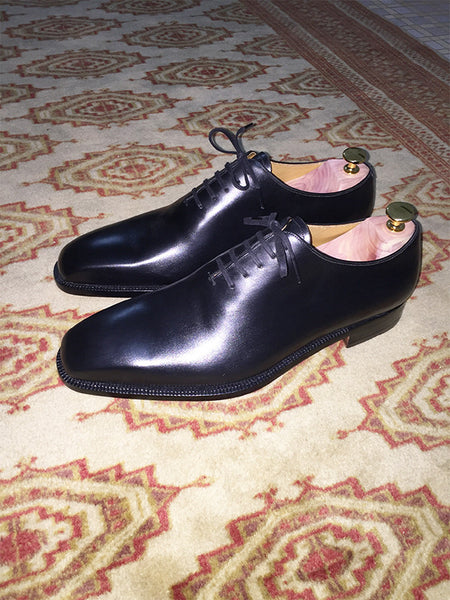 Made To Order (MTO) Hand-Welted Construction
Made To Order (MTO)
Choose from any of our signature last shapes, and let your imagination run wild when it comes to designing your dream shoe!
Our MTO sizes range from size EU 40 to EU 45, including half-sizes.
(Other sizes are available upon request but will incur a surcharge of 100SGD)
Hand-Welted Construction
Not to be confused with the commonly used "Goodyear" or "Goodyear Welted" construction, the hand-welted construction is arguably the most versatile shoemaking construction of them all. It is the ultimate combination of durability and style, and is the most popular construction used by established bespoke shoemakers around the world.
In a hand-welted construction, the holdfast or "feather" is carved out of the leather insole, and the welt is then stitched by hand. This is different from an industrial "Goodyear Welted" construction, where a synthetic holdfast made from a canvas-like material is glued onto the insole and then a machine stitches the welt onto the shoe.
Closed Channel and Hand-Stitched Outsoles
Another feature of our hand-welted shoes is that we use a closed or "hidden" channel style of outsole stitching, where a thin lip of leather is cut from the edge of the outsole and folded back to allow for the stitching channel to be concealed once the stitching has been completed. 
All of our hand-welted shoes have outsoles that are stitched completely by hand, and this allows us the flexibility to make shoes with both square or bevelled waists.
Needless to say, a hand-welted construction will easily withstand heavy duty usage over the years, and can be easily sent back to us to be re-soled when necessary.
1. Choice of Design
Any style of Oxford
Any style of Derby
Any style of Loafer
Brogueing (Additional 100SGD - Please add this option to your shopping cart before checking out)
2. Choice of Leather (Please view our Leathers under the "ABOUT US" Section)
French Box calf from Tanneries Du Puy 

Italian Museum calf from Ilcea 

Hand-dyed "Sicalf" (Crust) leather from Tanneries Du Puy (Additional 100SGD - Please add this option to your shopping cart before checking out) 
3. Waist Details
Standard width, square waist 

Narrow width, square waist 

Narrow width, bevelled waist (Additional 100 SGD - Please add this option to your shopping cart before checking out)

Narrow width, bevelled (fiddleback) waist (Additional 150SGD - Please add this option to your shopping cart before checking out)
4. Choice of Last (Please view our Last shapes under the "ABOUT US" Section)
The Classic Englishman (Round, "Almond-shaped toe")

The Stylish Frenchman (Square, "Soft chisel toe")

The Passionate Italian (Square, "Aggressive chisel toe")